Pediatric Cardiology.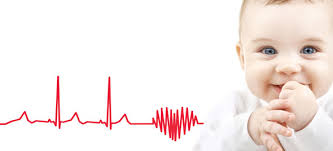 The study of Pediatric Cardiology is responsible for the diagnosis of congenital heart defects, performing diagnostic procedures such as echocardiograms, cardiac catheterizations and electrophysiology studies. The increasing number of neonates with congenital heart defects referred to the neonatal intensive care unit reflects the increasing awareness that the defects may be present. Chest radiography and ECG rarely assist in the neonatal diagnosis. Congestive heart failure in the fetus, or hydrops, can be detected by performing fetal echocardiography. In this case, congestive heart failure may represent underlying anaemia (eg, Rh sensitization, fetal-maternal transfusion), arrhythmias (usually supraventricular tachycardia), or myocardial dysfunction (myocarditis or cardiomyopathy). Many of the Pediatric heart defects such as patent ductus arteriosus interruption, vascular ring division, pericardial window, diaphragm placation, thoracic duct ligation, ligation of collateral vessels have been repaired using Pediatric Interventional Cardiology. The barriers and challenges to achieving routinely applicable Tissue Engineered and Regenerative Cardiac Surgery Methods are also explored as is a novel concept for the Cardiac Hybrid Operating Room Suite of the 21st Century. Apart from these techniques nursing and care for pediatric cardiac patients also plays an important role for the cure of Pediatric Cardiac patients.
Hypertension heart disease.